THRiVE Partners
THRiVE is collaborating with some of the best universities and research institutes in East Africa (EA) with support from two leading UK universities.
African Partner Academic Institutions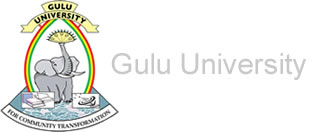 Gulu University is the only public university in northern Uganda. It sits in the heart of a region devastated by more than two decades of armed conflict and is faced with huge challenges. The region is home to many neglected, yet highly disabling infections including sleeping sickness, river blindness, schistosomiasis, Buruli ulcer, meningococcal meningitis, plague and Hepatitis E. An outbreak of Ebola fever occurred in 2000. Thus fellows based at Gulu will have opportunities to conduct research in key aspects of population health in a post-conflict situation.

Gulu University has recognized the urgent need to develop early warning signs and rapid response strategies required to prevent and control infectious diseases of epidemic potential in its catchment area, and has established a Centre for Infectious Disease Prevention and Control (CIDPC). CIDPC will be mandated to work with consortium members and institutions to develop into a regional centre of research, clinical care, and epidemic disease prevention and control.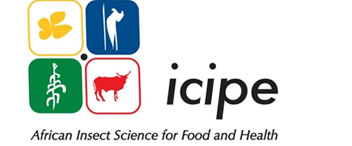 The International Centre of Insect Physiology and Ecology (ICIPE) brings to the consortium a firm basis to develop and mount a regional training programme in Medical Entomology for integrated control of vector borne diseases.

The Centre has a major programme focus on human health issues, and a history of close collaboration with African universities and successful capacity building through the African Postgraduate Programme in Insect Science (ARPPIS) for a quarter of a century.

ICIPE offers opportunities for PhD and post-doctoral training with an emphasis on predicting and addressing the health problems of the future.
Kilimanjaro Christian Medical College (KCMC) was founded in 1971 as a referral hospital and in 1997 became the second university teaching hospital in Tanzania. KCMC is situated in Moshi at the foot of Mount Kilimanjaro, with good access to major centres and an international airport; there are excellent facilities for international meetings and conferences.

KCMC brings to the consortium access to an active postgraduate programme (with an expanding taught course component) and longstanding international collaborations with LSHTM and Universities of Copenhagen, Duke, Harvard, Bergen and Nijmegen.

Specialist ophthalmology and dermatology centres have active research and training programmes on site which attract students from many African countries, and receive research funding from the Wellcome Trust and other international agencies.

KCMC has a number of experienced teachers and a pool of resident international researchers willing to contribute to teaching, mentoring and preparation of grant proposals from consortium institutions. A new five storey teaching block is nearing completion and a large space within this has been reserved for the THRiVE centre of operations, including a new IT centre.

These will provide great opportunities to improve the scope and quality of teaching and research for resident and visiting research staff. A wide range of research sites for clinical trials and epidemiological studies has been developed in NE Tanzania over the last 10 years.

The KCMC Biotechnology Laboratory was founded in 2003 and has internationally recognised facilities for microbiology, parasitology, serology, virology, biochemistry, haematology. Facilities are subject to an External Quality Assurance scheme operated by the US College of Pathologists. A new clinical trials unit will be completed in 2009 to provide GCP facilities for conduct of clinical trials to international standards.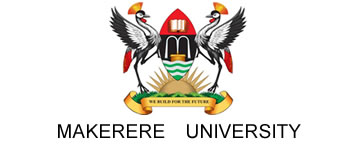 Makerere University established in 1922, in Kampala, Uganda, is one of the leading Universities in Africa and has a long track record of influential research in the health sciences. The University has nine Constituent Colleges and one School, and the College of Health Sciences (CHS) embraces the Schools of Medicine, Public Health, Biomedical Sciences and Health Sciences.
The CHS contributes, for example, expertise in clinical trials, microbiology, molecular biology, paediatrics and the epidemiology of child health.Within the CHS, the School of Public Health contributes epidemiology, modelling and health economics, and expertise in emergencies (refugees and disasters).The College of Health Sciences will facilitate attachment of trainees to its affiliated existing strong research programmes like MU-JHU, Makerere University Case Western Reserve University. Similarly it will facilitate attachment to excellent labs at the Institute of Infectious Diseases (IDI) and Makerere Univerity Walter Reed Project (MUWRP) research labs at Makerere.The College Of Veterinary Medicine, Animal Resources & Bio-Security offers opportunities in studies of zoonoses, food-borne diseases and the epidemiology of animal health; and has a particular interest in the epidemiology, physiology and molecular biology of trypanosomiasis.The College Of Humanities And Social Sciences has expertise in social factors relating to sexual and reproductive health and capacity for training in interview methods and analysis. It also brings to the consortium its networks in social and health anthropology, to enhance multi-disciplinary research and training.The School of Graduate Studies provides cross-cutting support for graduate training in all university academic units and has the capacity to coordinate the efficient use and accreditation of training courses across the University, and with affiliated institution.s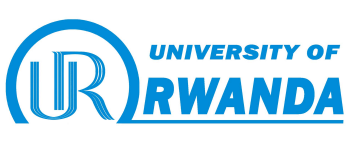 (Former partner in THRiVE-1)
The University of Rwanda (UR) is Rwanda's state university, founded in November 1963 as an institution of higher learning, with a mission to providing higher education, conducting research, and offering services to the community. It is the oldest and the largest University in the country.Since UR was founded 12,161 students have graduated and 84 % of them graduated after the reopening of UR in 1995. With over 10657 students registered in 2010, which represent about 38 % of total student population in public higher learning institutions in Rwanda, and 18 % of national enrollment higher education.The University of Rwanda counts 7 faculties and 3 schools among these late the National University of Rwanda School of Public Health (NURSPH)
African Partner Research Institutions
The Uganda Virus Research Institute (UVRI) in Entebbe, Uganda, is an international research institution, with established research links to Makerere University (including a new Memorandum of Understanding on training and scientific exchange) and to other Ugandan institutions, hospitals and communities.
The Institute brings to the consortium opportunities for research attachments in a high-quality environment, with well-developed research infrastructure and capacity to conduct clinical trials to international standards.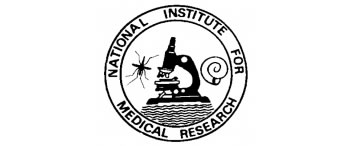 NIMR Mwanza Research Centre is one of the six centres of NIMR, which is mandated to coordinate, control and promote the carrying out of health research in Tanzania.

The Centre has a total of 30 researchers with disciplines in medical anthropology/sociology, epidemiology, parasitology, microbiology, molecular biology, biostatistics and information technology.

Mwanza Research Centre is a partner institution in the DfID RPC on SRH and HIV and hosts several collaborative sexual health research projects, including the DfID Microbicide Development Programme, the Global Funds TAZAMA HIV cohort study, Wellcome Trust funded HPV vaccination research and the MEMA kwa Jamii community intervention.
The Centre is also conducting clinical trials on tuberculosis and schistosomiasis
UK Partner Institutions

Cambridge University, established 800 years ago, is ranked as one of the leading Universities in the world. It is known world-wide for its international community of staff and students who have exceptional intellectual abilities and outstanding academic achievements.

The University currently has 88 Nobel Laureates to its credit- the highest in the world from any single University. Cambridge also has a reputation for carrying out original, world-class research, and for providing teaching and training to internationally excellent standards across a broad range of disciplines. The University is committed to using its research capabilities and influence to help tackle global health problems, and the THRiVE Programme presents an immediate and exciting opportunity to do so in East Africa.

THRiVE fellows who choose to visit Cambridge will have access to the University's full range of specialised training and transferable skills courses, lectures and seminars which are delivered through more than 150 University departments and associated research institutes, including the Wellcome Trust Sanger Institute .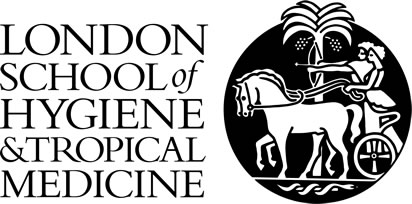 The London School of Hygiene & Tropical Medicine (LSHTM) has had links with East Africa since it was founded in 1899. Its mission is to contribute to the improvement of health world-wide through the pursuit of excellence in research, postgraduate teaching and advanced training in national and international public health and tropical medicine, and through informing policy and practice in these areas.

A special strength of the School's research is its multi-disciplinary nature: leading researchers have backgrounds in public health medicine, epidemiology, clinical medicine, infectious diseases, chemotherapy, biochemistry, immunology, genetics, molecular biology, entomology, statistics, demography, health economics, public health engineering, medical anthropology, health promotion, environmental health management, and health policy.

The School has three academic departments:
Infectious and Tropical Diseases (ITD)
Epidemiology and Population Health (EPH), and
Public Health and Policy (PHP).
ITD encompasses all of the laboratory-based research in the School as well as that on the clinical and epidemiological aspects of infectious and tropical diseases.
The spectrum of diseases studied is wide and there are major research groups with a focus on malaria, tuberculosis, HIV/AIDS and other sexually transmitted diseases, neglected tropical diseases, vaccine development and evaluation, and vector biology and disease control.
EPH houses a large group of epidemiologists, demographers, statisticians and nutritionists working on issues of major global public health importance.
PHP is responsible for research and teaching in the policy, planning and evaluation of health programmes and services.
The School's postgraduate programme hosts around 2000 MSc students and 300 research degree students from over 100 countries at any given time. 22 MSc courses are available, including 4 by distance learning, comprising more than 100 modular study units that are available to PhD students.