Gerald Mboowa, BSc, MSC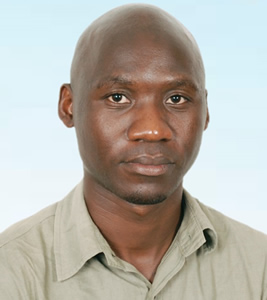 Gerald is a Human Genetics and Genomics research fellow at the Genomics Laboratory, Department of Molecular Biology and Immunology, School of Biomedical Sciences, Makerere University College of Health Sciences. He holds a bachelor of science in biomedical technology and Master of Science in Immunology and Clinical Microbiology from Makerere University. He also holds a CAfGEN Fellowship in Human Genetics, Genomics, and Bioinformatics from Baylor College of Medicine,
Houston, Texas. His interests include utilizing genomics and bioinformatics approaches to understanding the patterns of host genetic determinants of resistance and susceptibility to common infectious diseases. He is also interested in mcrobial genomics and immunology of infectious diseases especially HIV, Tuberculosis, and their co-morbidities.
Project – Functional host genetic loci associated with paediatric HIV/Aids disease progression in sub-Saharan Africa populations
In HIV infection, there are two groups of people- rapid AIDS progressors (develop AIDS in 3 years or less after infection, in absence of HIV treatment) and Long term non-progressors (take more than 10 years to develop AIDS after infection in absence of HIV treatment). HIV treatment is also called "Treat-For-Life" meaning that when someone tests HIV positive, he/she will be started on this kind of treatment for the rest of their life thereby exposing them to the drugs' dangerous side effects including liver damage; a dangerous experience in children since their body organs/immune system are not well developed yet they have many years ahead of them to live and be productive than their adult counterparts. Therefore Gerald wants to come up with a test that uses genes (DNA) to identify a child who when HIV infected will take many years to develop AIDS without treatment such that they will not be exposed to these drugs' effects. This will also help to prioritize HIV treatment to AIDS rapid progressors especially in our resource limited settings where HIV treatment coverage is still low.
Supervisors/Mentors
Prof. Moses Joloba, Makerere University College of Health Sciences, School of Biomedical Sciences
Dr. Gkrania-Klotsas Effrossyni, MRC: Box 285, IMS, Addenbrooke's Hospital, Hills Road, Cambridge
 Dr. Harriet Groom, Department of Medicine, Addenbrooke's Hospital, Cambridge