Laboratories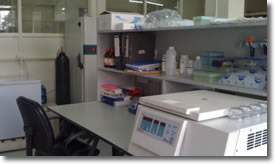 Basic and advanced laboratory facilities for training young scientist and supporting high quality research are a key requirement for the consortium. While members have a range of laboratory facilities to support training and research, major additions and strengthening are required. THRiVE is focusing on upgrading existing laboratory facilities rather than building new facilities.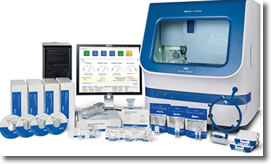 THRiVE funding has made possible the refurbishment of National Institute for Medical Research (NIMR) Mwanza laboratories to enhance their capacity to undertake high quality research. With partial funding support from THRiVE, NIMR Mwanza purchased a genetic analyser. The equipment is used to analyse samples from an ongoing HIV genome study undertaken by NIMR in Mwanza and Moshi research sites. The Applied Bio-systems 3500 genetic analyser is fluorescence based DNA analysis system that uses proven capillary electrophoresis technology with 8 capillaries designed for a wide range of sequencing and fragment analysis applications.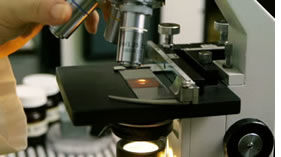 It is fully automated, from sample loading to primary data analysis for sequencing fragment analysis and Human Identification (HID) analysis. The software generates an electropherogram (intensity plot) for each dye based on the migration of DNA fragments over the run and generates primary analysis results. For sequencing applications, the electropherogram is adjusted to compensate for slight mobility differences due to the dyes, then base calling is performed and a quality values are designed. For fragment and HID analysis, the software uses the internal size standard to assign a fragment size and a sizing quality value to each peak.